NEW ON THE CATWALK
_IDEA
NOTC is their connected platform superbly showing top class work - from the first draft to the final presentation by way of sketches, photos, animation, live stream and film. Enhanced with lucid texts, background stories and exiting interviews, not only with the graduates but also their teachers and mentors.
_NEXT ….NEW ON THE CATWALK 2
We are already working on the next edition "New on the Catwalk 2" this time we will also be making the magazine with "Best Graduate Works 2015" Once a year, we present a "New on the Catwalk" award during the cologne fashion days - fashion fair for young designers.
_BOOK
The renowned lifestyle specialist, Patrice Farameh, with her poignant quotes and short interviews offers us insights into this file of 38 young designers. Simon Collins, Dean of Parsons The New School, tells us what genuine qualities a fashion designer needs to have in order to gain the approval of the scene and long-term success.
You can order the book from: Order now!
_DIGITAL FASHION SHOW
BY CHOREOGRAFFITI...more info coming soon
_IDEA AND DIRECTION OF THE PROJECT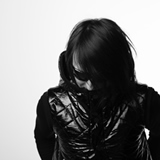 Waldek Szymkowiak and CHOREOGRAFFITI TEAM in cooperation with DAAB MEDIA.
www.CHOREOGRAFFITI.com


_CONTACT
This email address is being protected from spambots. You need JavaScript enabled to view it.